Removal company in Mudaison
Based in Mudaison, Les Déménagements Cullell provides its services to homeowners and professionals alike throughout France.
A Removal company at your service for over 20 years.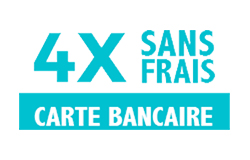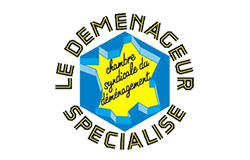 Professional Removal company in Mudaison
Welcome to Les Déménagements Cullell. Based in Mudaison near Montpellier in the Hérault (34), our company carries out removals throughout Europe. We are a family business that has been in operation since 1997.
We carry out removals for homeowners and companies (office moves, industrial moves, etc.). We also specialize in the removal of military personnel. We can handle any volume of goods over any distance.
Our company is a member of the French removals' association.
Les déménagements Cullell are recruiting!
In addition to transporting, packing, and handling furniture, our company offers additional services: furniture lift and hoist hire, storage service, and post-move cleaning services for a smooth move.
You can choose between several removal formulas, from the simple rental of a truck with a driver to turnkey removal. We will be happy to listen to you and suggest the most suitable packages for your needs and budget.
You have the possibility of paying for your move in four instalments without charge by credit card, subject to acceptance by our financial organization.
Our company has all the necessary means to make any removal project in Mudaison a success.
We welcome all your questions
about our Removal services.
Towards an eco-responsible move
As we wish to reduce the impact of our activity on the environment as much as possible, we take certain measures:
Our fleet of vehicles is renewed to have the latest Euro standards; therefore, they do not pollute as much as possible.
Our cardboards are recyclable and made from recycled materials.
We use as much as possible reusable materials such as shockproof cases for fragile objects, plastic glass containers, and wardrobes.
At the end of the service, we collect the packaging waste to recycle it in a treatment centre.
We use as little paper as possible and send our quotes and invoices by e-mail.
Our employees are made aware of the need to sort waste.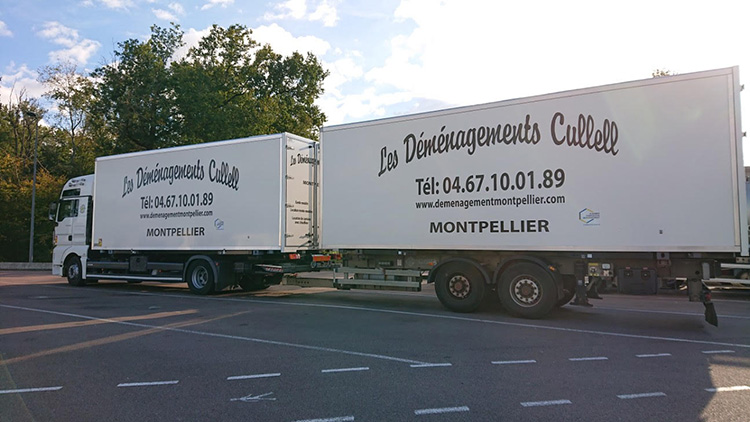 International Removals
We carry out international removals of all volumes throughout Europe, particularly to Spain, Italy, Belgium, the United Kingdom, the Netherlands, Ireland, Germany and Switzerland, for which we can take care of customs formalities.
Parking permits
We take care of all the administrative formalities related to transport, in particular, the parking permits in the different cities in Europe or Switzerland.
Free Quotation
We can visit your home on request. A technical removal consultant will visit your home and discuss the best formula for your move.
Following this visit, you will receive a detailed estimate by post or e-mail. All this is free of charge and without obligation on your part.
Environmentally friendly removal company in Mudaison
Testimony
From : Frank Ferre - March 2023
Professionalism, responsiveness, friendliness and studied prices. These people are at the top deserve it to know. Thank you, I recommend
Frank FERRE

From : Pincemy Guenoun Luce - February 2023
EVERYTHING WAS PERFECT

From : Claude Surzur - February 2023
Very serious company, whose staff is qualified and attentive, the estimate respected and the service impeccable; I highly recommend this moving company which was perfect in every way

From : Frank Ferre - February 2023
Super professionals who, from start to finish, demonstrate excellent mastery and kindness that we appreciated from this friendly team. To be recommended without reservation. Thanks again. Bridget and Frank

From : Blanc Amandine - February 2023
Superb company on all points of view I recommend without hesitation !!!

From : Simone Mercier - February 2023
A company and a careful, meticulous, attentive and friendly staff. We recommend this company which we have used twice, always without boxes or loss of parcels. s and jd mercier

From : JB COLT - February 2023
Perfect
I highly recommend
A friendly and very professional team
Packing the furniture with great care.

From : Christophe Dumond - January 2023
Déménageur au top, rapide, efficace et à l'écoute. Je conseille sans hésiter !

From : Isabelle Valladier - January 2023
Movers recommended by a friend. I in turn recommend.
Very good estimate of boxes, punctuality, professionalism, pleasant team, correct price.
Thanks

From : Linda M. - December 2022
Cullell Moving Company was recommended to us by a friend and I have absolutely no regrets.
The whole team was extremely available and professional, whether upstream for the volume estimate and the price proposal and then for the move itself, with a great dynamic and very pleasant team.
A great family business, with a caring team, which I recommend 200%!
Another big thank you to the whole team!

From : Charles Courtin - June 2022
A Montpellier-Lille move that went perfectly. A big thank you to the team who were perfect and who even found my sofa foot de02. The service is of high quality and above all of great trust. I recommend !

Your advantages with Cullel Removals
You will benefit, at competitive rates, from top-quality services carried out with the best recent and efficient equipment.
Services of experienced movers
You will be served by experienced professionals who love their job and are friendly and meticulous.
You will be able to pay your invoice in four installments by credit card and subject to acceptance.
Request a Removal quote via the contact form.
To make your move a success, call on our team.
is committed to ensuring that the collection and processing of data carried out by our
site complies with the General Data Protection Regulations (GDPR) and the Data Protection Act. To know and exercise your rights, particularly concerning the withdrawal of consent to the use of collected data, please consult our
privacy policy