Professional Removal company in Mudaison.
Les Déménagements Cullell offers various types of removal solutions for individuals.
A family-owned and operated business, Les Déménagements Cullell remains at your service for any relocation project.
It is possible to make your payment in four instalments by credit card and without extra charges.
To satisfy our customers, our removal company in Mudaison takes care of your project from start to finish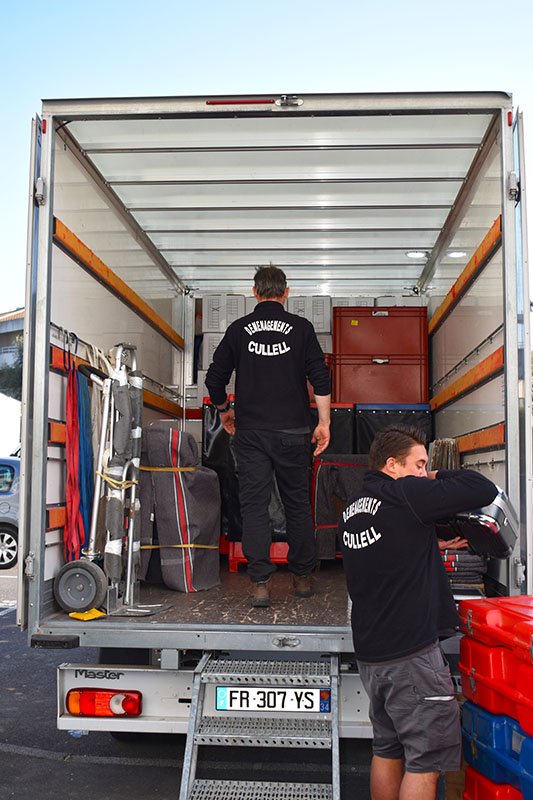 Different removal packages for home owners
VIP service: a luxury option for a turnkey relocation.
We handle your move from start to finish.
At departure
We pack everything: all your belongings (clothes, books, dishes, fragile objects, etc.). Everything is placed in cartons or special boxes by our movers. We also dismantle your furniture, unhook the curtains and fixtures, and load everything in the truck.
Upon arrival
Unloading, furniture assembly, unpacking of all cartons and we place everything as per your instructions. We have the necessary equipment to transport your belongings: boxes, crates, wardrobes, anti-shock bags, etc.
We can also clean the premises both at departure and arrival.
The VIP option guarantees a hassle-free move! Once the movers leave, you only have to settle in.
The Confort option: guarantees removal without any damage!
It is essential to protect dishes and fragile items to prevent damage during transport. Hence, we will take care of the packing and unpacking ourselves. We use specific packaging materials such as shockproof cases and glass, bottle and table crates.
We have the best and latest equipment and materials to provide the best packaging service for your most fragile goods.
Our team also dismantles and reassembles your furniture. We use covers to protect the furniture, mattress covers and box springs, clothes hangers and wardrobe cases. All you have to do is handle non-fragile objects. We will provide you with cartons and adhesive tape for packing.
Grand Confort service: we pack everything, you unpack cartons of non-fragile items.
At departure
We pack everything: packing of goods (clothes, books, dishes, fragile objects, etc.), dismantling of furniture, loading in the truck.
Upon arrival
Unloading, assembly and rearrangement of furniture, unpacking of fragile objects. We bring all the necessary equipment for the transport of your belongings: cartons, boxes, wardrobes, anti-shock bags, etc.
Confort: we pack and unpack dishes and fragile items.
 
The Grand Confort option ensures a stress-free move! Once the movers leave, you will only have to unpack your cartons of non-fragile objects (clothes, books, cookware, etc.)
Économique option: you pack, we transport!
You handle the packing of all your belongings, including fragile items and dishes. For your convenience, we supply cartons and adhesive tape or any custom packaging you might need.
When loading
We dismantle and protect your furniture with covers. We also protect your mattresses and box springs with special covers. Your clothes are put on hangers in wardrobe boxes, then we load and transport everything to your new place.
Upon arrival
The furniture is unpacked and arranged in your new home according to your specifications. We reassemble the pieces that were dismantled. Your clothes are put back in the wardrobe. You only have to unpack your boxes.
With the Economic option, you will enjoy quality removal services with a relatively small budget.
Mobilier Vide: the cheapest package!
You transport cartons and small items; we pack and transport emptied furniture and bulky items. We can also dismantle and reassemble the furniture.
In this package, the supply of cartons and adhesive tapes is optional.
With the Mobilier Vide option, you benefit from the services of a specialist despite having a small budget.
Hire trucks with driver to make your move in Mudaison and everywhere in France
You handle the whole removal project yourself. We offer a truck with a driver for transport.
You can hire vehicles of different capacities (from 20 to 100 m³) from our company. The truck driver will also assist and advise you during loading and unloading.
All our vehicles have the right equipment to ensure the safe transport of your belongings: cushions, tie-down bars, tailgate, etc. You do not need to pay a deposit or have any license to book your truck.
Our removal company is a trusted partner for individuals and professionals.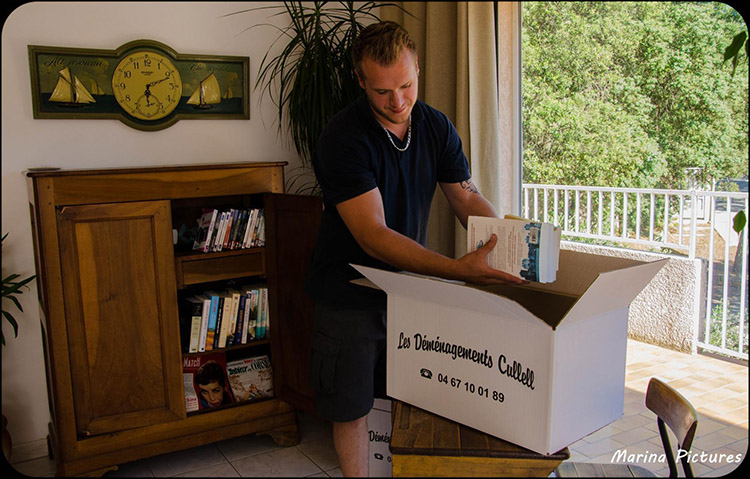 The price includes truck rental, the driver's wage, the use of special equipment for removal (covers, cart, trolley, straps), travel expenses (fuel, motorway toll) and furniture insurance for the journey.
Our daily rate is for a period equal to or less than 8 hours (including driving time). Extra time will be charged € 40 incl. VAT per hour (payment shall be due in respect of any hour begun).
50 km included in your basic package.
Renting a truck with a driver guarantees an affordable move with specialised equipment, an experienced driver and insurance covering your goods during the trip.
Whether you are a homeowner or a professional, take advantage of our various cheap remove solutions, both locally and abroad
Relocation of homeowners and businesses
International relocation
Furniture lift rental
Furniture storage service
Transport services
Extensive experience
Competitive rates
Free quote
Modern and high-performance equipment
Eco-friendly company
Payment in 4 instalments
We operate in Mudaison, Montpellier, Nîmes and throughout Europe, including Spain, Italy, Belgium, the United Kingdom, the Netherlands, Ireland, Germany and Switzerland.
Request a removal quote via the contact form.
To make your move a success, call on our team.
EURL TRANSPORTS DEMENAGEMENTS CULLELL is committed to ensuring that the collection and processing of data carried out by our
demenagementmontpellier.com
site complies with the General Data Protection Regulations (GDPR) and the Data Protection Act. To know and exercise your rights, particularly concerning the withdrawal of consent to the use of collected data, please consult our
privacy policy