Specialist in office relocation for professionals in Mudaison
For your company's move in France (Mudaison, Montpellier, Nîmes and the surrounding area) and in Europe, count on our team to carry it out successfully.
Our company is well known in Mudaison, and throughout France and internationally for the quality of its removal services.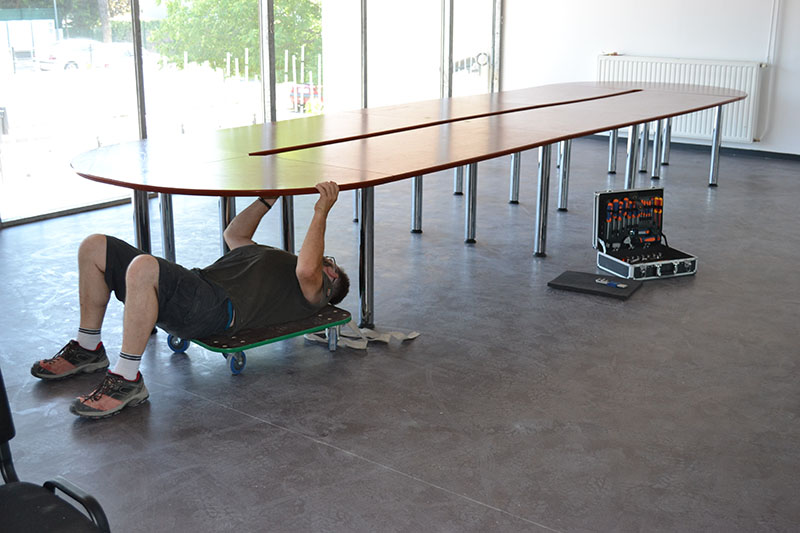 For a successful office move in France (Mudaison, Montpellier and their surroundings) and in Europe
Relocating your business can be both an economic and social matter. It is of the utmost importance to hire competent professionals for the project.
You can count on Les Déménagements Cullell to conduct your business relocation in the best conditions.
We specialize in all types of removals. From a simple removal of workstations to a full relocation of the head office, we can do it all. Our team will plan each step carefully and ensure all operations are carried out in an organized manner. Our goal is to complete your project on time, with minimal disruption to your activities. From packing to unloading and transporting the goods, the various stages are carefully planned to ensure the minimum impact on your business.
We also offer removal services for individuals in France, Europe and internationally, as well as furniture lift hire.
Removal service for companies in Montpellier.
An experienced company in professional removals in Mudaison
Trust our experience and expertise in the field. We have handled the relocation of several companies: Salins du Midi, the Crédit Agricole Immobilier, Saint Pierre Institute, Sofira Expertises, Hérault Sport, Areas Insurance, ARS Santé, Système U, etc.
Contact us. Our moving consultant will carefully study your requirements. He will then provide you with a clear, precise and detailed quote.
Our removal services for professionals are comprehensive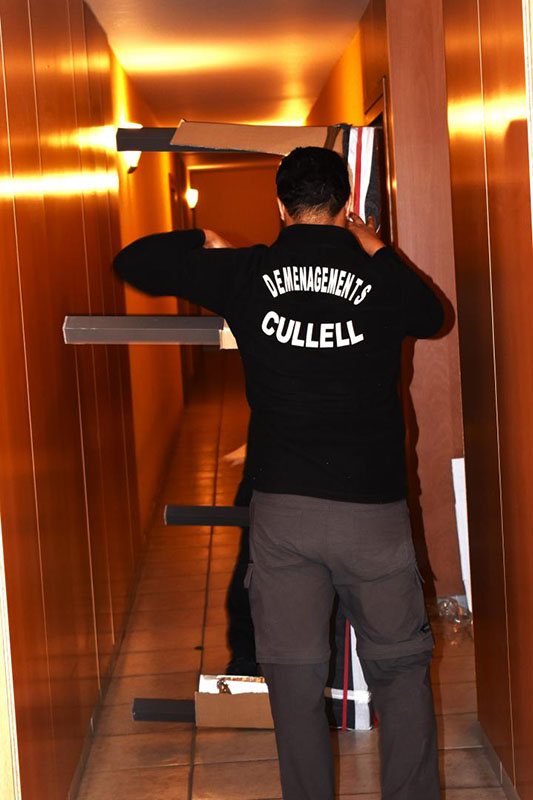 We offer a wide range of services to meet your needs and expectations:
Management and storage of your paper archives
Storage and archiving:
Your company's documents take up too much space in your office. This is why we offer management and storage solutions for your archives.
Your archives will be safe in our fully equipped storage facilities. Our team will classify them on shelves or pallets, and you may access them during office hours.
Alternatively, we can also look for the documents ourselves and bring them to your office, so you don't have to travel.
Les Déménagements Cullell also handles the destruction of your obsolete archives. We will ensure they are transferred to the appropriate channels and are completely recycled in total confidentiality. A certificate of confidential destruction may be issued.
Vehicle transport:
You may have to ship your vehicle for a long-distance relocation. Thanks to our state-of-the-art equipment, we have you covered.
International relocation:
Packaging your goods, packing all your furniture in Bullkraft and preparing a packing list
Securing your vehicle
Custom-made mezzanine to maximise the loading capacity of the container
Assistance for your local relocation and provision of workers for:
Loading and unloading your truck
Moving furniture into the premises
Rate per hour for provided labour
Relocation of homeowners and businesses
International relocation
Furniture lift rental
Furniture storage service
Transport services
Extensive experience
Competitive rates
Free quote
Modern and high-performance equipment
Eco-friendly company
Payment in 4 instalments
We operate in Mudaison, Montpellier, Nîmes and throughout Europe, including Spain, Italy, Belgium, the United Kingdom, the Netherlands, Ireland, Germany and Switzerland.
Request a removal quote via the contact form.
To make your move a success, call on our team.
EURL TRANSPORTS DEMENAGEMENTS CULLELL is committed to ensuring that the collection and processing of data carried out by our
demenagementmontpellier.com
site complies with the General Data Protection Regulations (GDPR) and the Data Protection Act. To know and exercise your rights, particularly concerning the withdrawal of consent to the use of collected data, please consult our
privacy policy